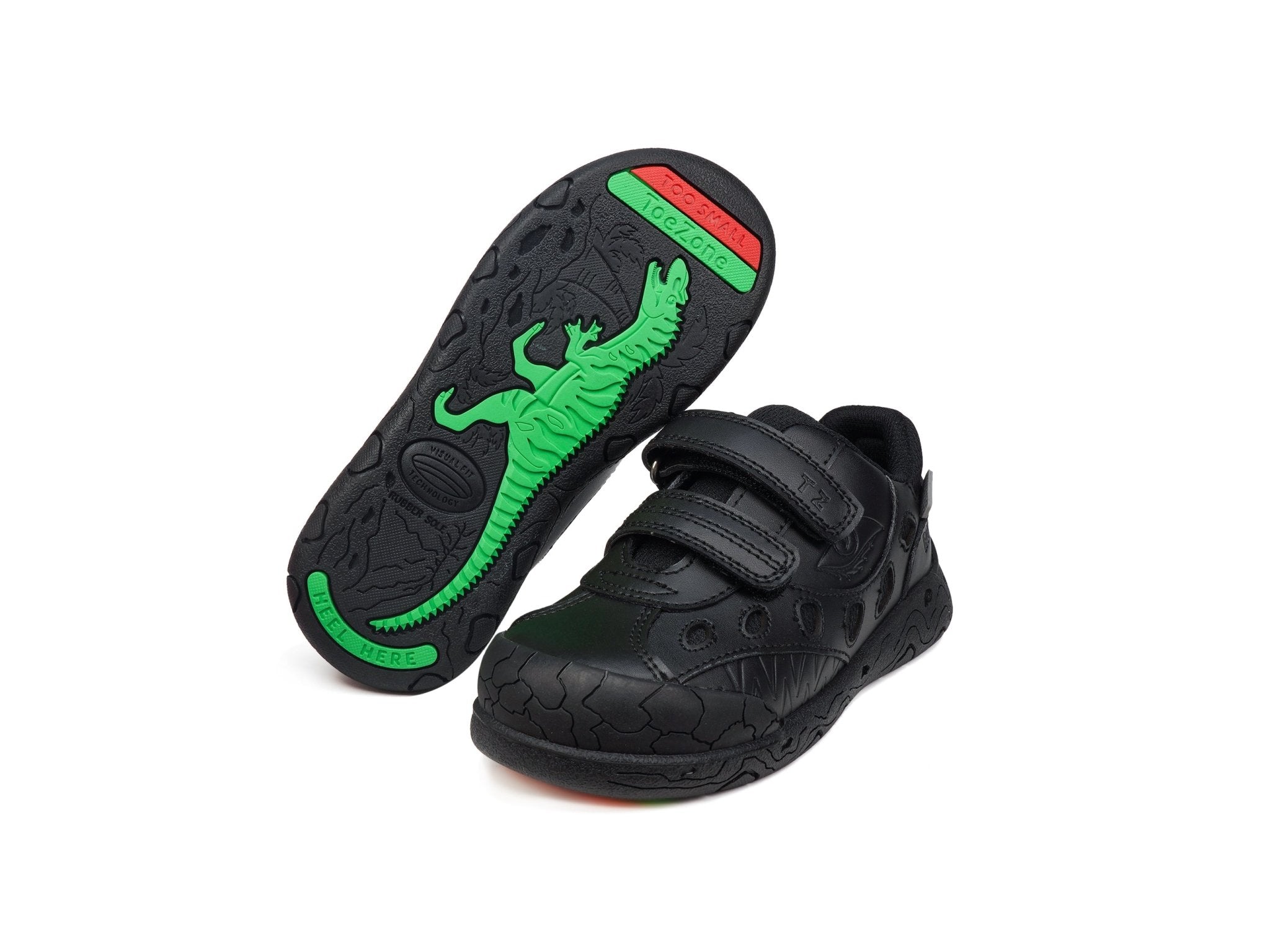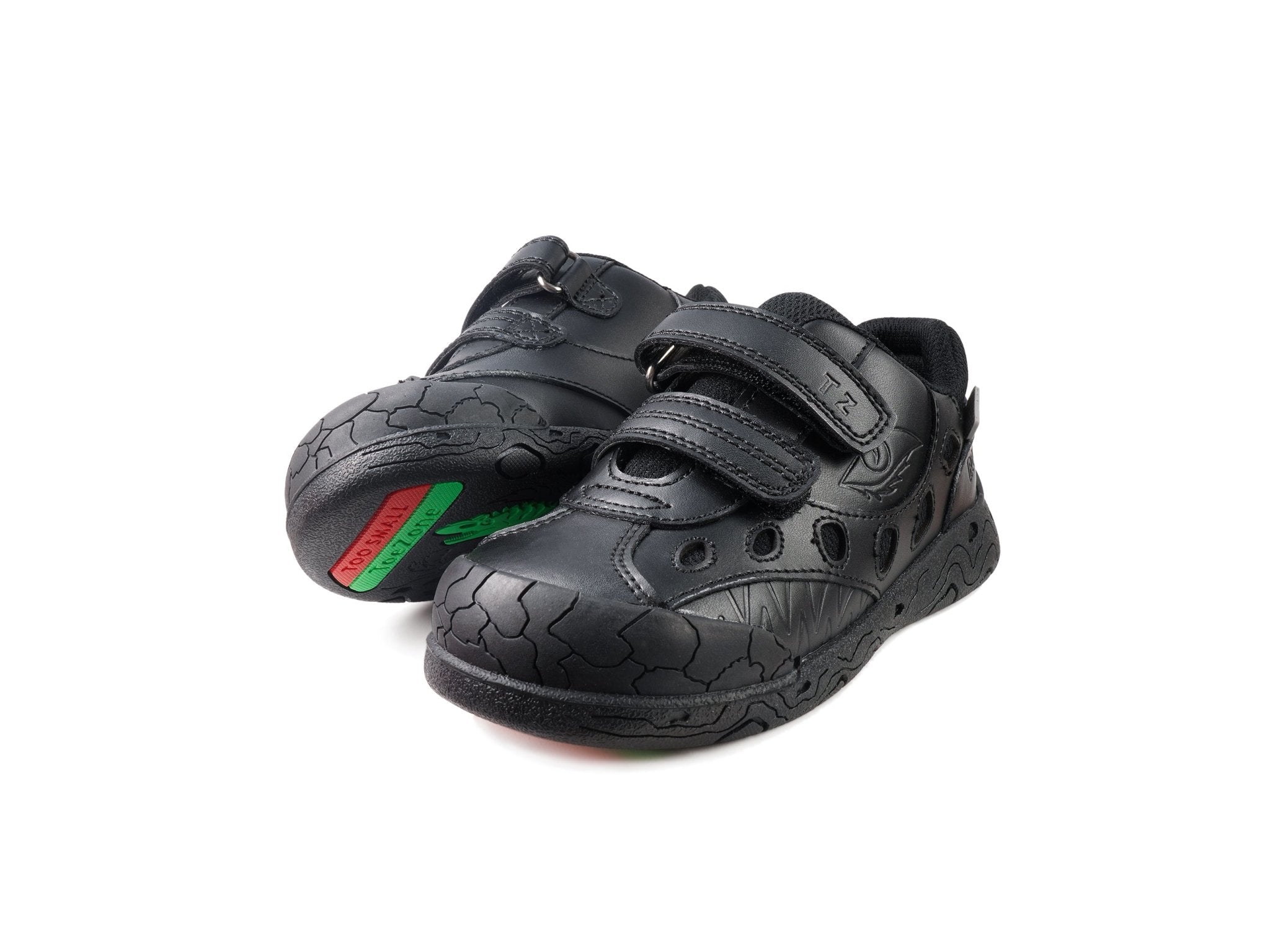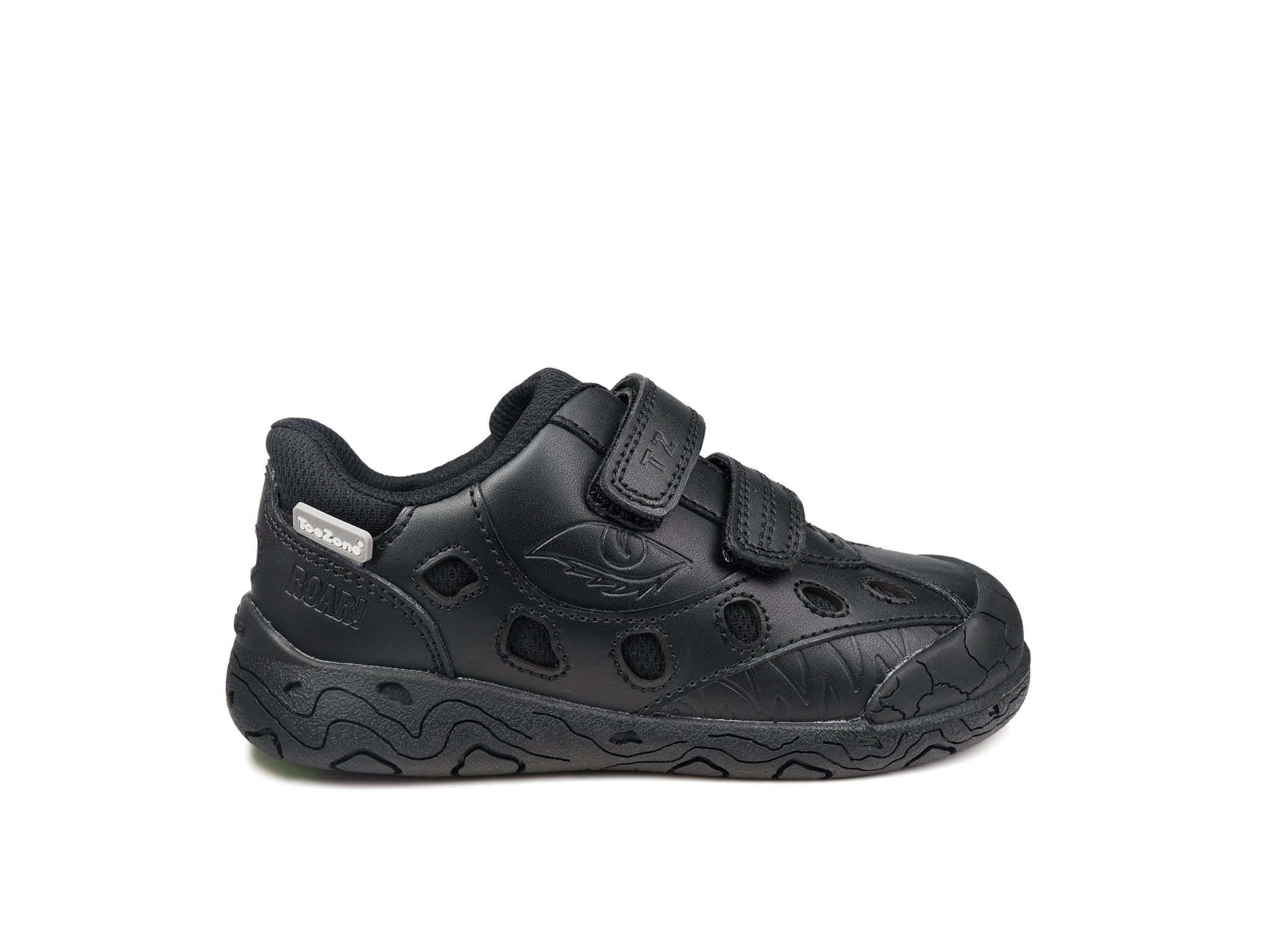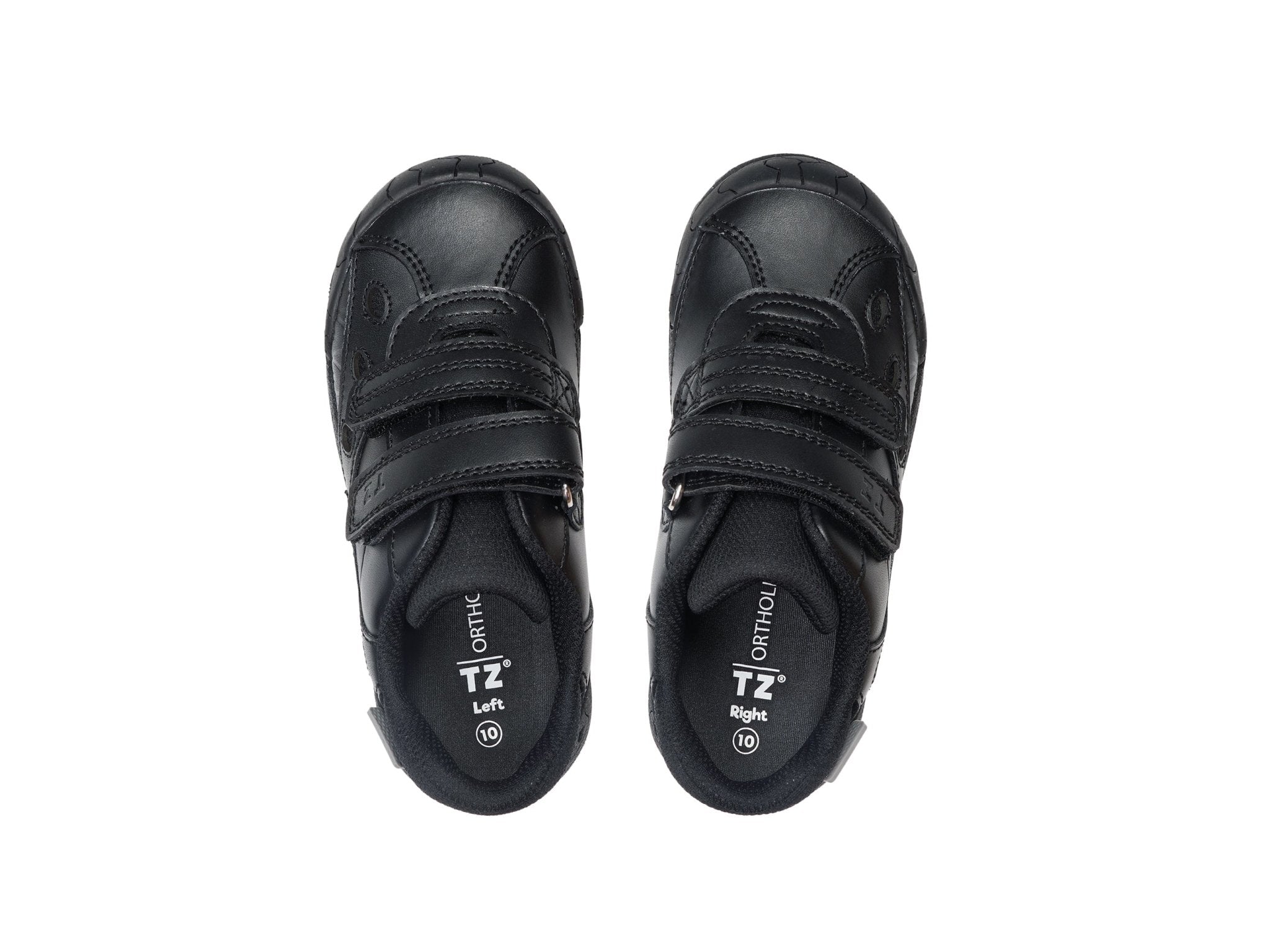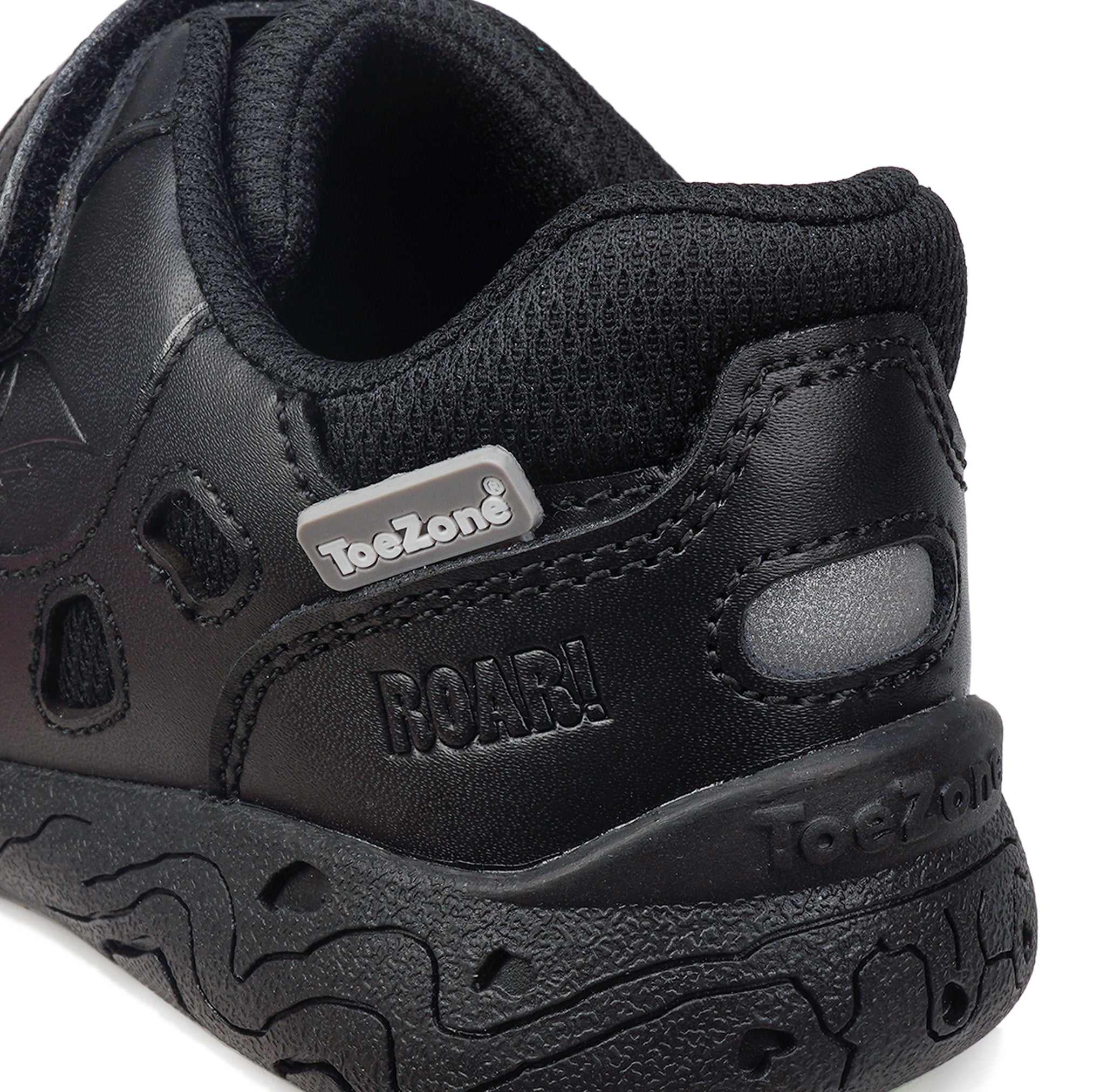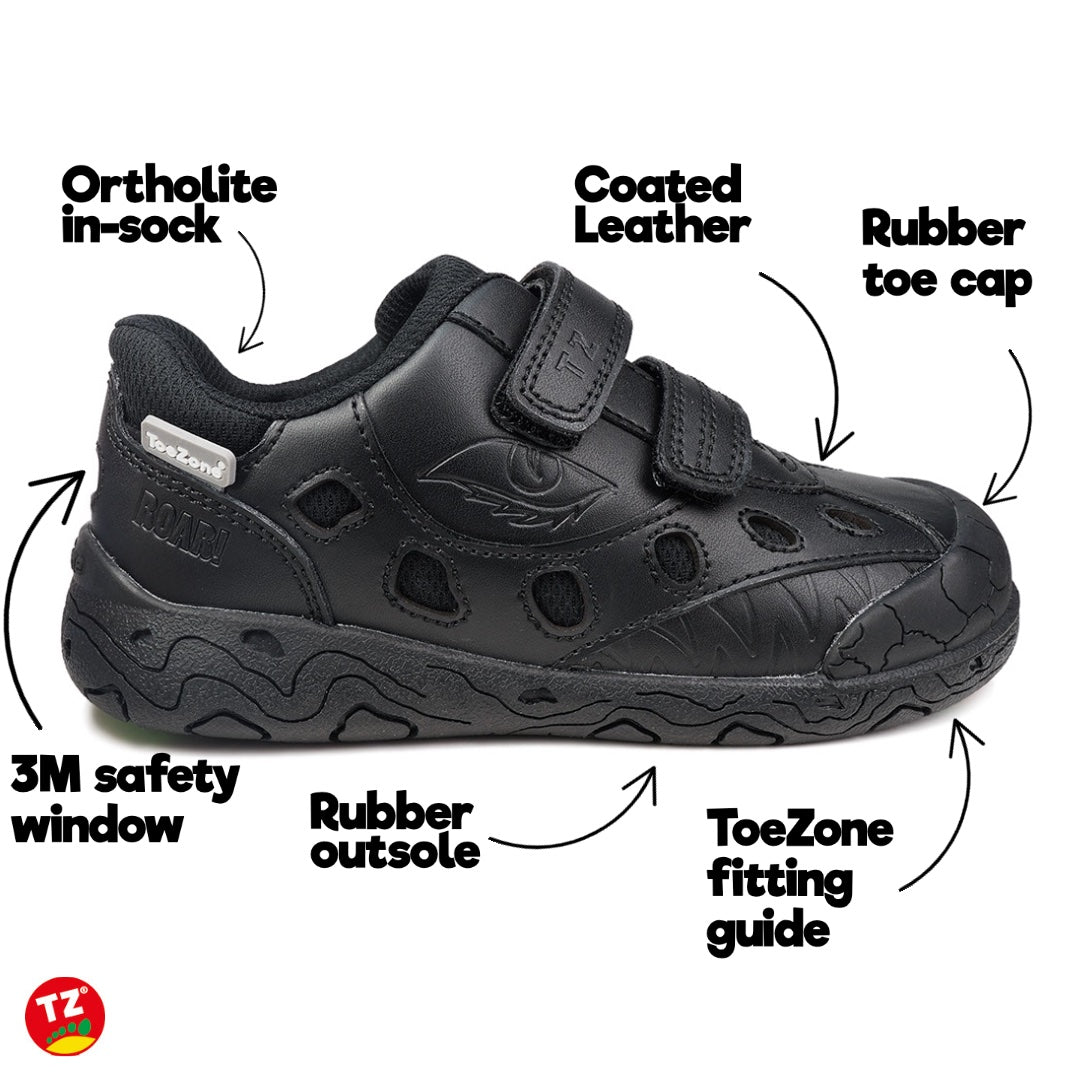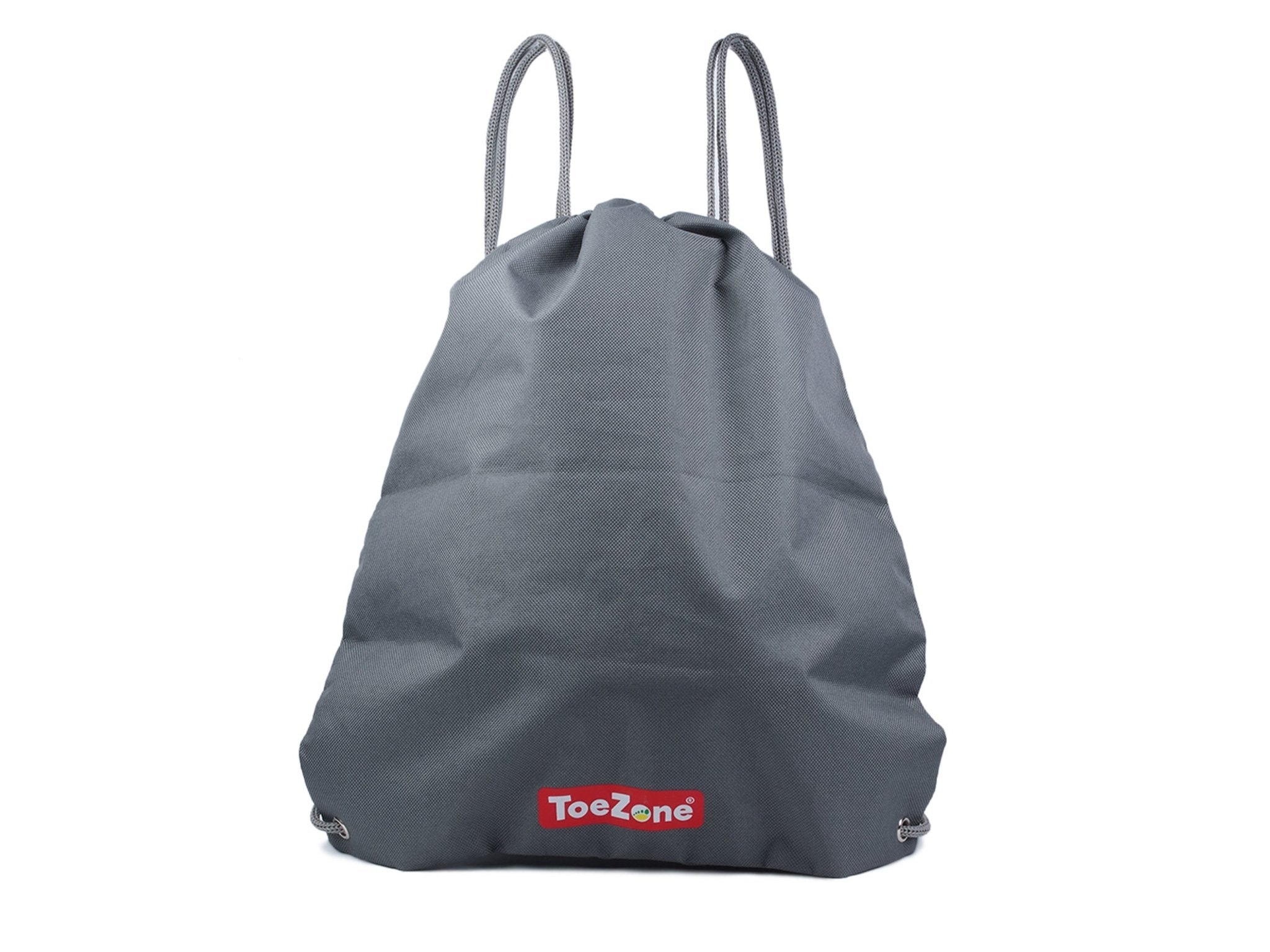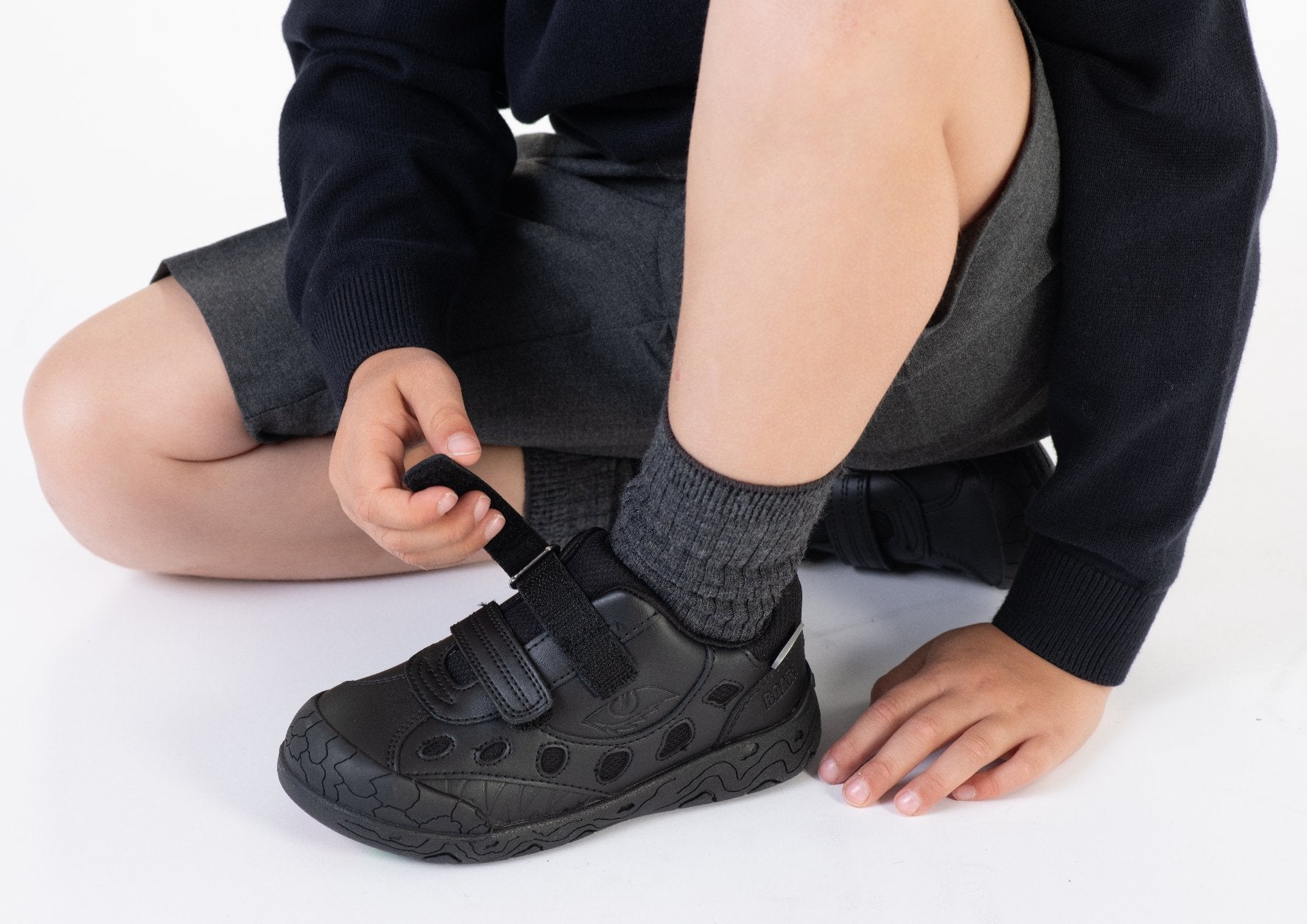 JAY - Eco Friendly Ortholite Dino Shoe
Description
Fit Guide
Shipping
Returns
JAY is new to our ToeZone Range with extra shoe technology that your little ones will love while running around the playground. Ortholite Eco-Friendly Thermolite Technology Linings, perfect for the playground! 
ToeZone, with our unique fitting guide follow the 3 Simple Steps:
1. Place your foot on the sole,
2. Align heel on the gauge,
3. Compare the position of the longest toe with TOEZONE!
The ToeZone guide also helps monitor your children's growth so you will know when you are ready for your New ToeZones! 
3-5 days delivery
UK delivery only
Please do check our fit guide as we charge £3 per return in order to cover some of the delivery costs, we cover the rest. Thank you.
JAY - Eco Friendly Ortholite Dino Shoe
Truly grateful, great shoes
So grateful for the lovely Sharon at ToeZone.
We always buy the children's school shoes from ToeZone, unfortunately this time my sons pair were possibly faulty. Sharon was so kind, helpful and understanding, she arranged for a better replacement pair for my son, asked questions about his need and what he likes. They arrived and wow, what really lovely shoes, so sturdy, solid but super comfy shoes. Both myself and my little boy are chuffed to bits with them. They even had a free drawstring bag which was my son was so happy with.
Can't recommend ToeZone enough, easy to see if the shoes fit by using the bottom of the shoe and the soft spongey inside is so nice and super comfy, my daughter said it's like walking on clouds.
So many lovely, different designs to choose from.
My daughters shoes that we brought September 2022 lasted her the whole school year and she said they were still as comfy as when we first brought them.
Will always buy ToeZone for the children's school shoes.
Big BIG thanks to Sharon again :)
Dear Arlo,
Thank you so much for taking the time to share your wonderful experience at ToeZone. We are delighted to hear your positive feedback and that you had such a pleasant interaction with Sharon.
Our team at ToeZone is committed to providing not only quality footwear but also exceptional customer service. We truly appreciate your kind words regarding Sharon's assistance and her dedication to ensuring your son had the perfect pair of shoes. It's heartwarming to know that you and your little one are both thrilled with the replacement pair.
We take great pride in offering a wide range of designs and styles, ensuring that every child can find the perfect fit and express their unique personality. We're also glad to hear that your daughter finds our shoes exceptionally comfortable – like 'walking on clouds' is high praise indeed!
Once again, thank you for choosing ToeZone for your children's school shoes, and for recommending us. Your satisfaction is our top priority, and we look forward to serving you again in the future.
Warm regards,
ToeZone Customer Service Team
Excellent quality school shoe
I always buy my kids s hool shoes from Clarks but recently found the quality not as good as previous years so thought I would give ToeZone a try. They look amazing and my son tells me they're very comfortable. Great shoes.
At Toezone, we take immense pride in crafting school shoes that meet the highest standards of quality. It's wonderful to hear that you found our product to be excellent. Your positive feedback is a testament to our commitment to delivering top-notch footwear. Thank you so much!
Toezone Expertise
Get the right size
Use our fit guide to ensure you get your little one the perfect sized shoe for their growth.
Shoe Technology
We use the latest technology to ensure your little one loves wearing our footwear.
Variety
With a variety of styles, we invest in making sure our footwear comprise of multiple styles for you and your little one to choose from.
FAQ
Do you ship internationally?
Unfortunately at the moment we don't not. Subscribe to our newsletter to be notified when we do! 
Does ToeZone have stores?
ToeZone is available in selected retailers that include:NEXT, Sainsbury's, Argos, Very and Little-woods.
What payments does ToeZone accept? 
We accept Pay Pal payments, credit cards and online payment methods such as Google Pay, Apply Pay and more. 
How Can I check my children's size? 
At ToeZone we have a fitting guide to ensure a better initial fit which can easily be printed online. 
How long does it take to process and ship my order?
All our orders are shipped on Royal Mail and will be received in 3-4 business days. 
Shipping
Fast shipping
It takes just 3-4 working days for your order to arrive!
Order tracking
Track your order using the tracking number provided which is sent to your email upon placing an order.
Get in touch
Contact us for more information about or products, partners, and affiliate opportunities.