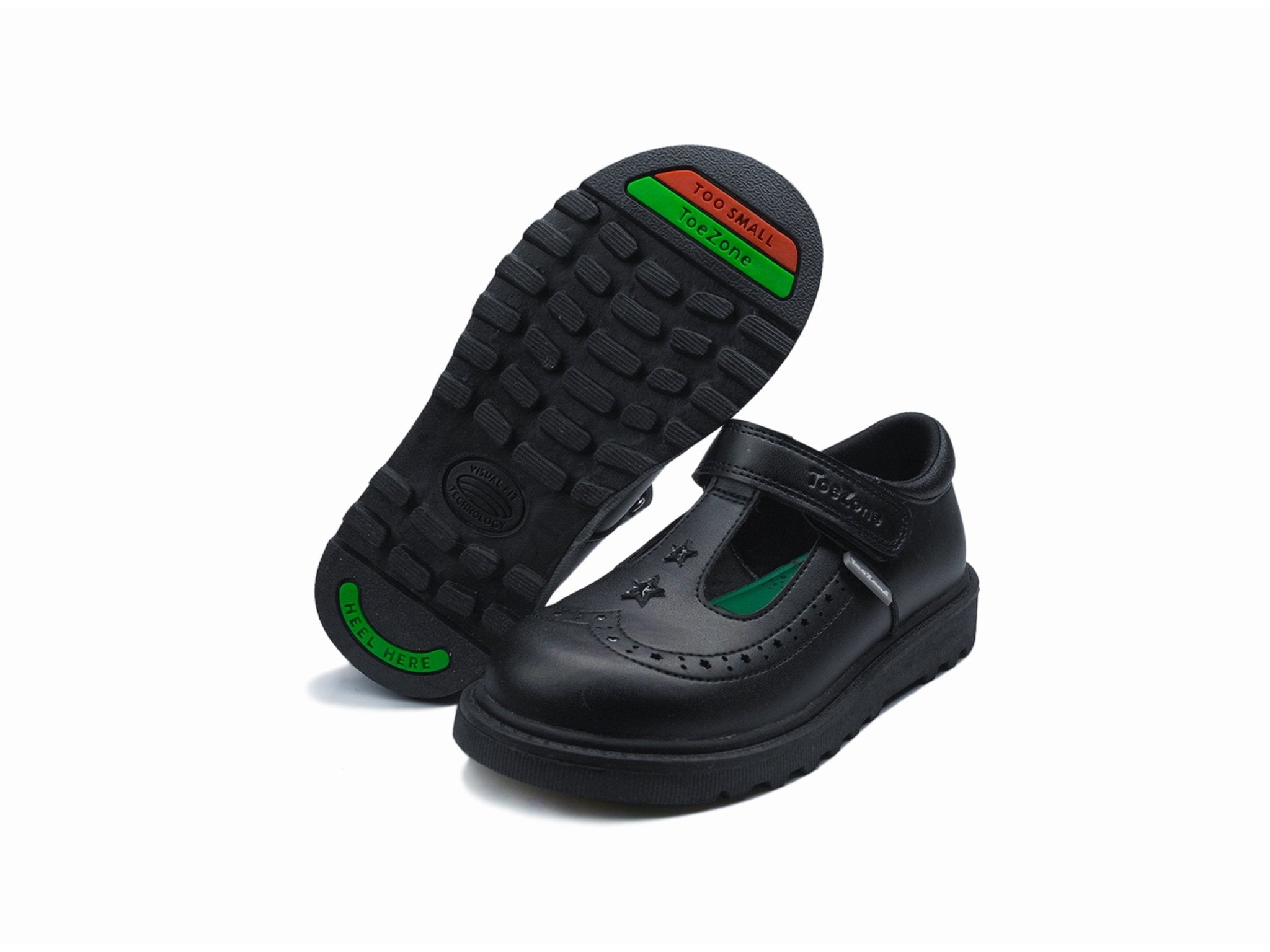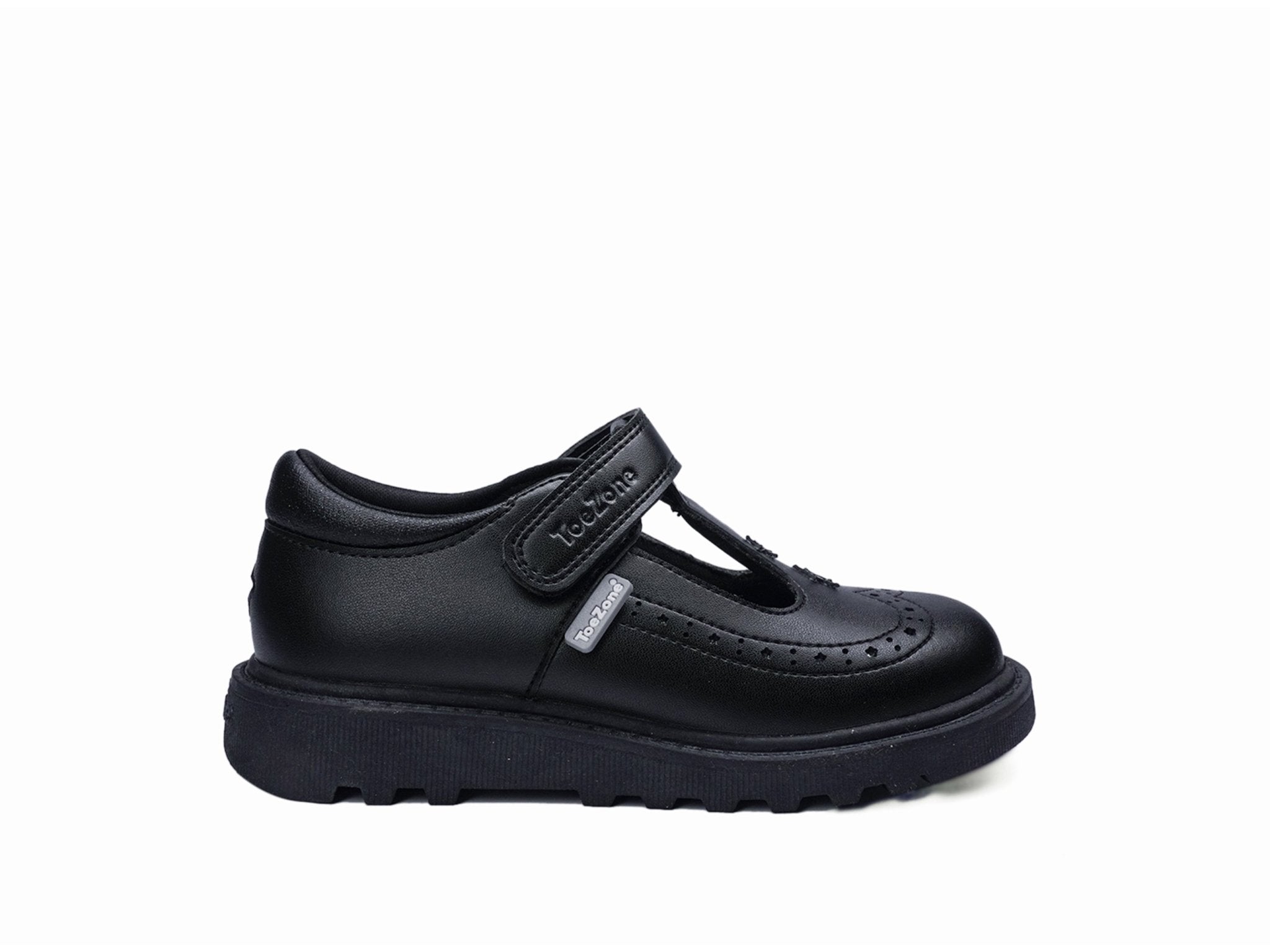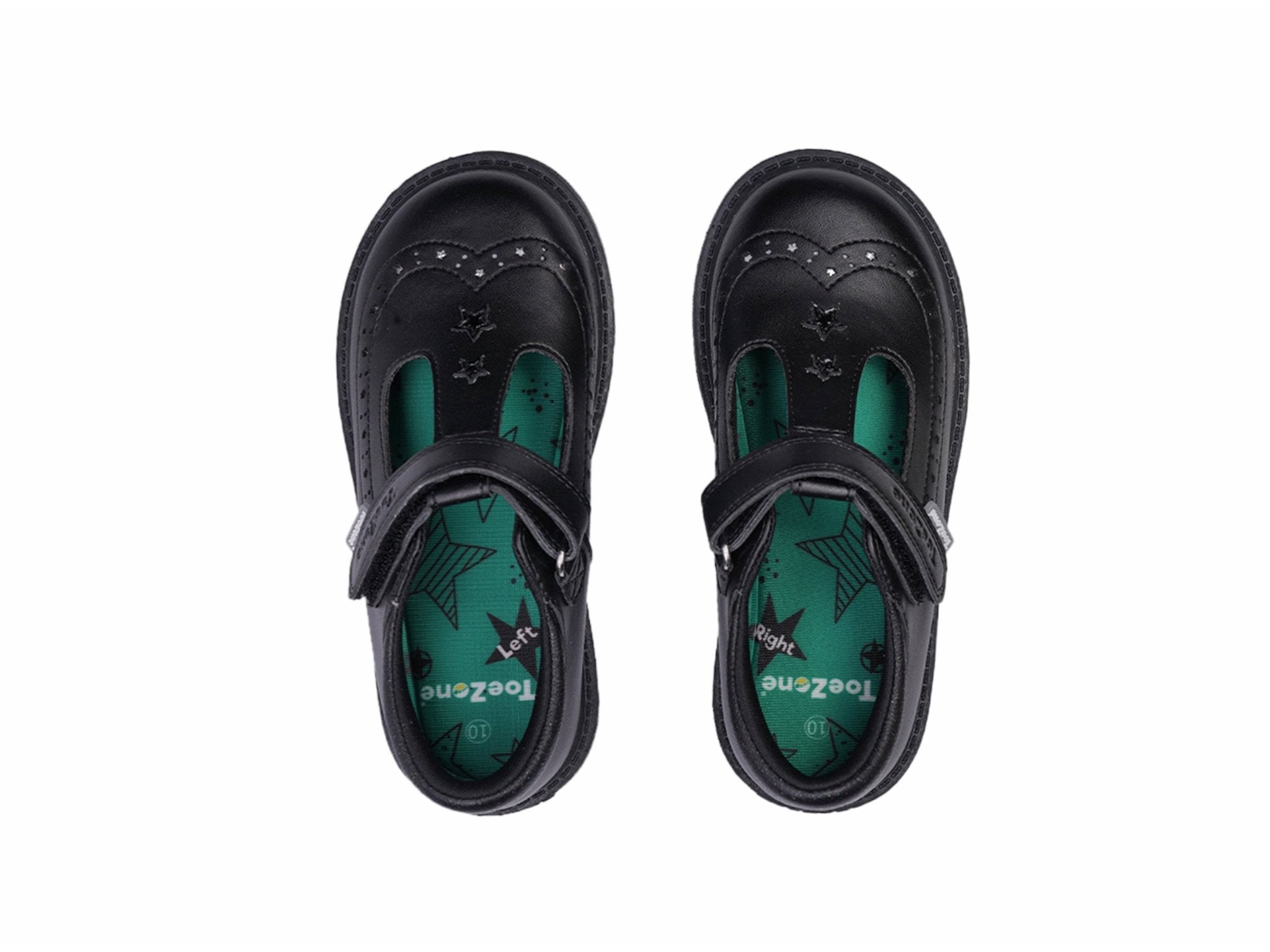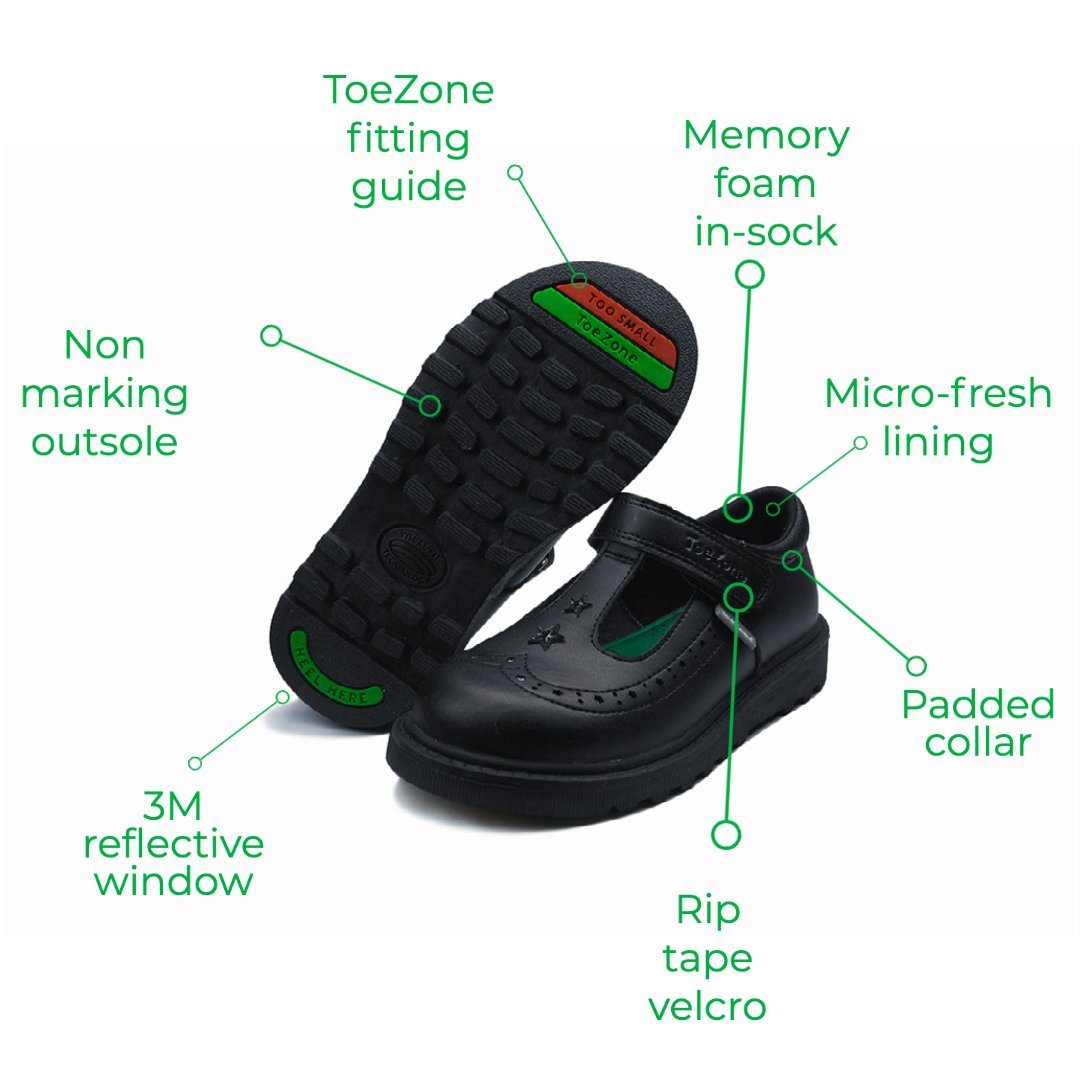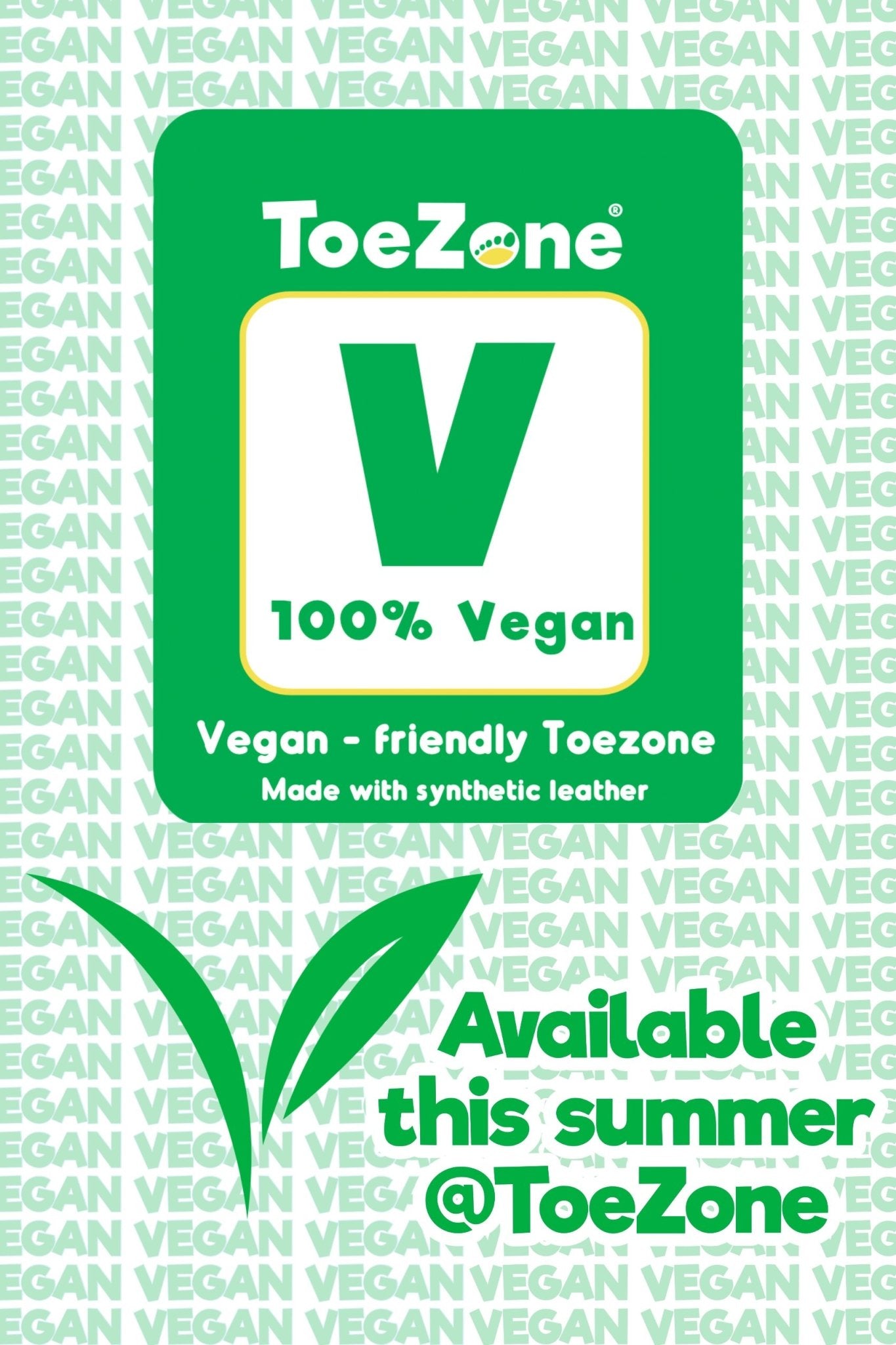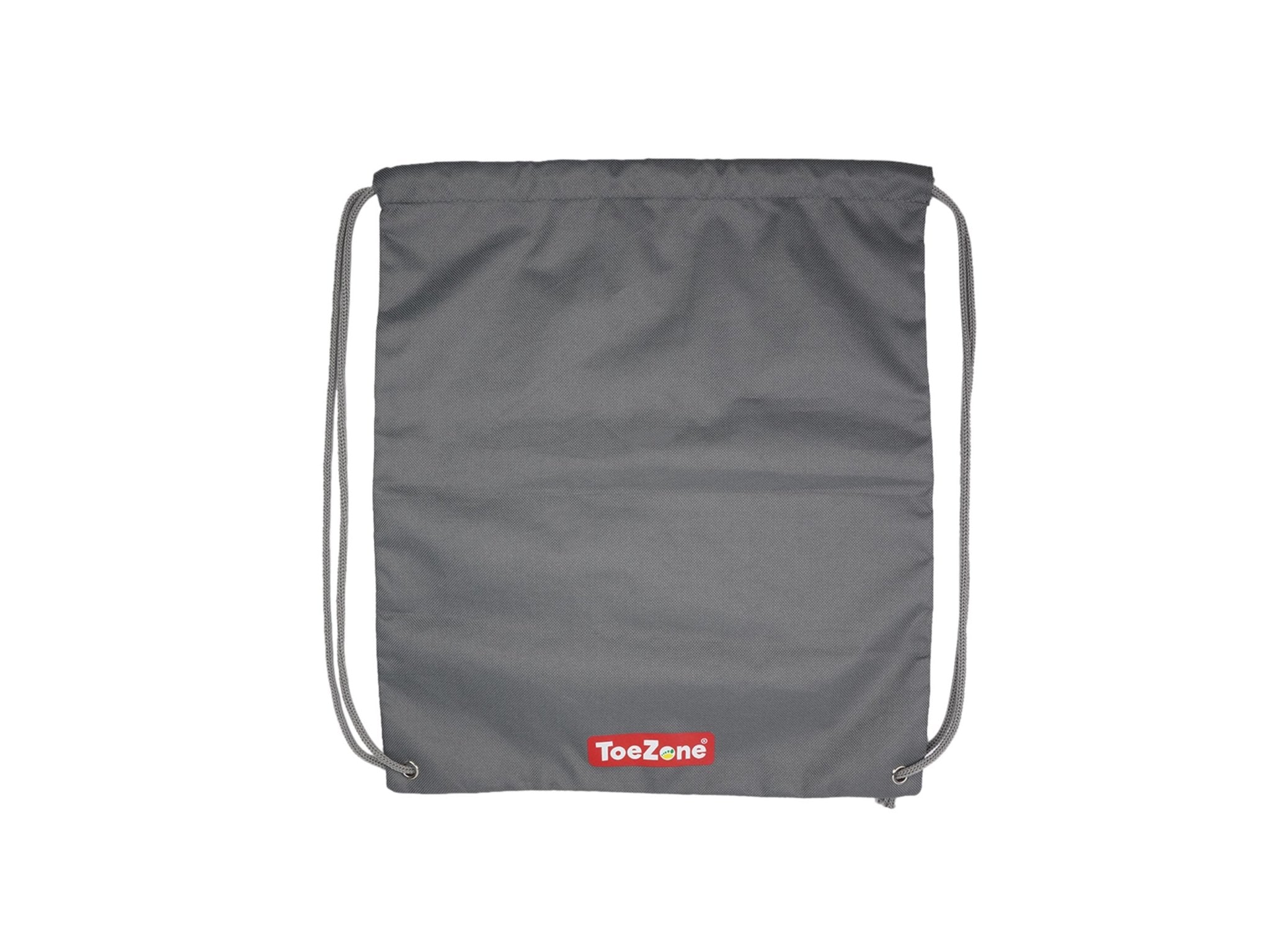 Description
Fit Guide
Shipping
Returns
Your little one will love these Vegan T Bar Heart Detail shoes for school.  We know your little one's feet will love ToeZone. Buy these super comfy Vegan shoes today!
ToeZone, with our unique fitting guide follow the 3 Simple Steps:
1. Place your foot on the sole,
2. Align heel on the gauge,
3. Compare the position of the longest toe with TOEZONE!
The ToeZone guide also helps monitor your children's growth so you will know when you are ready for your New ToeZones! 
3-5 days delivery
UK delivery only
Please do check our fit guide as we charge £3 per return in order to cover some of the delivery costs, we cover the rest. Thank you.
Really hard wearing, tough and durable.
Good school shoe and easy to maintain with polish.
This is our 4 pair and also good value for money
Thank you so much for your review Jas, it means the world to us!
Great shoes, but more vegan styles please
Next year please can you make more vegan friendly styles so there is a choice? These are lovely and soft and comfy, unlike the stiff non leather ones you find elsewhere. Unfortunately I couldn't buy my sons the boys vegan style as the dinosaur pattern was too babyish.
Hi Lydia! Thank you so much, we are thrilled that you and your daughter like our shoes! We will certainly try our best to offer more vegan styles next year. Thanks for choosing us :)
Toezone Expertise
Get the right size
Use our fit guide to ensure you get your little one the perfect sized shoe for their growth.
Shoe Technology
We use the latest technology to ensure your little one loves wearing our footwear.
Variety
With a variety of styles, we invest in making sure our footwear comprise of multiple styles for you and your little one to choose from.
FAQ
Do you ship internationally?
Unfortunately at the moment we don't not. Subscribe to our newsletter to be notified when we do! 
Does ToeZone have stores?
ToeZone is available in selected retailers that include:NEXT, Sainsbury's, Argos, Very and Little-woods.
What payments does ToeZone accept? 
We accept Pay Pal payments, credit cards and online payment methods such as Google Pay, Apply Pay and more. 
How Can I check my children's size? 
At ToeZone we have a fitting guide to ensure a better initial fit which can easily be printed online. 
How long does it take to process and ship my order?
All our orders are shipped on Royal Mail and will be received in 3-4 business days. 
Shipping
Fast shipping
It takes just 3-4 working days for your order to arrive!
Order tracking
Track your order using the tracking number provided which is sent to your email upon placing an order.
Get in touch
Contact us for more information about or products, partners, and affiliate opportunities.